Esthetician Marketing Success
The V Lady, founded & owned by Chrystia Bowen, was in need of a brand identity and sought the expertise of Bellrae Marketing to create a captivating logo, color palette, and font pairings that would accurately reflect her brand. Chrystia desired a professional, feminine, and elevated look that would resonate with her target audience.
Client Review
"I learned of Carly from a colleague of mine shortly after I opened my studio. I needed someone for social media, branding, etc to help me grow and sustain my business. Carly took the time to get to know me, learn my "why". She is very gifted at putting together my thoughts into one cohesive picture that represents my brand. She's created my logo, my emails, and just yesterday had a photo shoot with her and Evan. Every detail. Perfect. Every angle. Achieved. Great instructions and clear communication. The sneak peeks of Evan's pictures WERE STELLAR and I can't wait to see the final product on the website she'll create for me!! 100% recommend!"
Client
Chrystia Bowen, Founder & Owner, The V Lady
Elevating The V Lady's Brand Identity with Bellrae Marketing
Step 1:
To ensure a successful outcome, Bellrae Marketing initiated a comprehensive strategy session with The V Lady. The session delved into various aspects of the client's business, including her client demographic, business goals, and client pain points. The goal was to achieve complete alignment and a deep understanding of the desired brand identity. At Bellrae Marketing, everything we do is intentional and backed by a tailored marketing strategy. 
Step 2:
The Bellrae Marketing creative team commenced the project by establishing a clear creative direction. This step was crucial in ensuring that both parties were on the same page, with a shared vision for the brand's aesthetic and messaging. With a solid foundation in place, the team proceeded to craft the elements that would bring the brand to life.
Creative Inspo:
Step 3:
The first focus was on developing a well-curated color palette that would evoke the desired emotions and resonate with the target audience. Careful consideration was given to choosing delicate, feminine hues that would enhance the brand's overall aesthetic.
Step 4:
Next, the team meticulously curated font pairings that exuded confidence and elegance. This selection was a crucial element in ensuring that the brand's messaging and visual identity aligned seamlessly.
Step 5:
The final stage involved the creation of the logo and submark. Bellrae Marketing recognized the importance of understanding The V Lady's business and her target clientele. With this insight, the team designed a stunning, professional, and elevated look that captured the essence of The V Lady's brand. The result was a visually striking logo that represented the brand's identity with sophistication and allure.
More Related Case Studies
Learn more about our marketing results.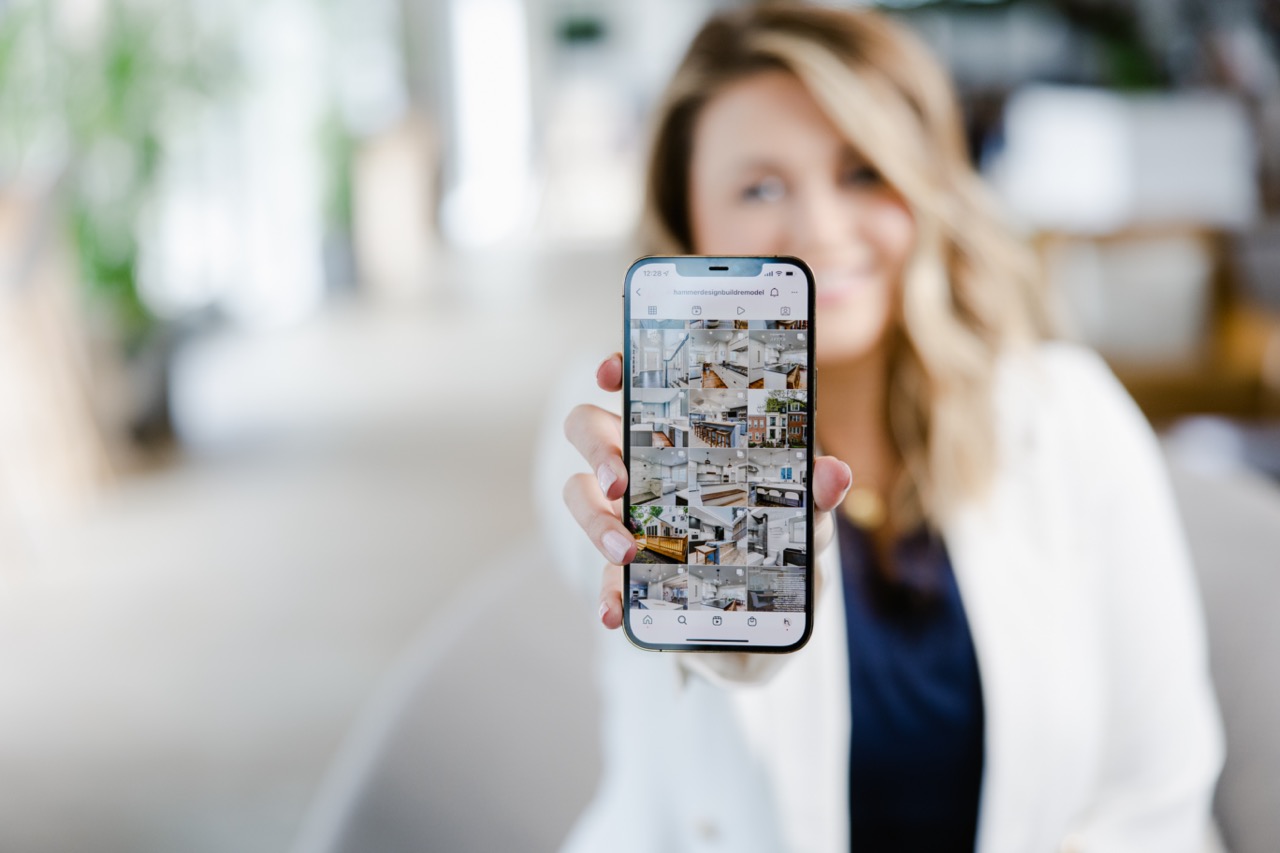 Full-Service Marketing Case Study for Home Remodeling Company
Over the many years with MOSS, members of the Bellrae Marketing team contributed to website redesigns, social media strategy and implementation, community engagement, blogging, SEO, email marketing, and much more. Through consistently advocating for value-driven marketing, we were responsible for a notable increase in high quality leads that converted into sales for the company year after year. Organic, meaningful marketing truly does work and we can prove it.
View Results